Surface Sliting Machine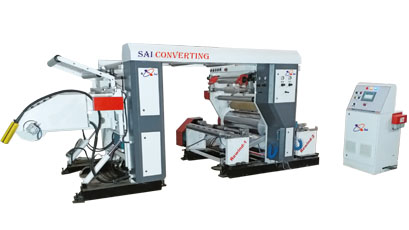 Technical Specifications:
Web width: 1000mm to 2500mm
Machine speed: 400mpm
Minimum slit width up to 50mm
Printing Materials: For wide range flexible packaging materials from High Gsm PAPER, PET, BOPP, SHRINK PVC, CPP, PE to medium weight aluminum foils & paper
Unwind Maximum Reel Dia : 1500mm
Rewinding Reel Dia : 1000mm
Pneumatic Facility for Nip
Master operator touch panel with data logging & reciepie control.
Shaftless unwind control.
Air shaft 3" & 6" for rewind.
Auto loader from floor.
Rotary cutter assembly.
Surface winding system.